The Ultimate Guide to Central Auditory Processing Disorder (CAPD)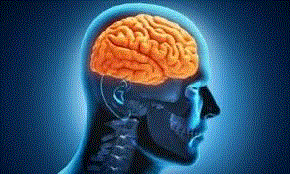 The Ultimate Guide to Central Auditory Processing Disorder (CAPD)
What is CAPD?
The name of this disorder does not easily describe the disorder to the ordinary person. Actually, once it is explained, it the naming convention makes a lot of sense.
Auditory refers to the sense of hearing, while "Central" refers to the Central Nervous System.
CAPD occurs when the Central Nervous System experiences difficulty processing information that comes through listening.
They may also experience problems using the auditory information to communicate and learn.
Sound waves from our environment travel into our ears where they're converted to vibrations in the middle ear. When vibrations reach the inner ear, various sensory cells create an electrical signal that travels via the auditory nerve to the brain. In the brain, this signal is analyzed and processed to turn it into a sound that you can recognize.
People with CAPD have a problem with this processing step. Because of this, they have trouble understanding and responding to sounds in their environment.
The disorder is also sometimes known as Auditory Processing Disorder (APD).
Auditory processing difficulties can have a tremendous impact on learning, from the ability to absorb content presented verbally to utilizing phonics strategies when reading and spelling.
It's important to note that APD is a hearing disorder.
It isn't the result of other conditions that may affect understanding or attention, such as autism spectrum disorder (ASD) or attention deficit hyperactivity disorder (ADHD).
Research suggests that 3% to 20% of children who have CAPD, a significant number of those children also have attention issues, such as ADHD.
What signs are there that a child may have CAPD?
CAPD manifests itself in a number of ways, some of which look like other learning difficulties.
Some signs may include :
Does my child often mishear sounds and words
Are noisy environments overwhelming when my child is trying to listen?
Does my child's listening behaviors and performance improve in quieter settings?
Does my child have difficulty following verbal directions, whether simple or complicated?
Does my child have difficulty following rapid speech
Does my child have trouble with spelling or phonics?
Are verbal (word) math problems hard for my child?
Are conversations hard for my child to follow?
Is my child experiencing difficulty learning auditorily?
Problems in the presence of background noise: poor speech recognition, difficulty understanding, and tendency to be distracted
Reduced tolerance for loud noises; hypersensitivity to noise in general
Difficulty understanding speech when it is muffled, distorted, or rapid
Slow or delayed responses to verbal stimuli
Frequent requests for information to be repeated
Auditory integration deficits for sound blending and auditory closure (filling in what is not heard), phonological awareness, and phonics skills
Misunderstanding or "mishearing" what is said; often will say "huh?" or "what?"
Poor receptive language skills: understanding double and non-literal meanings, puns, and abstractions; understanding salient points in order to take notes efficiently; taking notes and listening at the same time; following auditory directions and recalling what has been heard, especially commands and instructions
Poor expressive language skills: getting to the point, finding words, expressing feelings, sequencing events, and organizing thoughts
Poor pragmatic language skills: reading the situation and knowing what to say and how to say it; taking turns in communication; beginning or ending a conversation; entering a group play situation; asking questions, making inquiries, and asking for assistance
Problems with reading, spelling, and academics in general
How is a child diagnosed for CAPD?
If you notice your child is regularly experiencing some or all of the above symptoms, and especially if the child's teacher reports a similar experience, it's time to get professional advice.
The accurate diagnosis for CAPD requires an appropriately qualified audiologist to conduct a CAPD test on the child. The audiologist needs to have extensive training in
administering the CAPD test;
assessing the test results and
recommending an appropriate remedial therapy program.
Audiologists often look for these main problem areas in children with CAPD:
Auditory figure-ground: This is when a child has trouble understanding speech when there is speech babble or ambient noise in the background. Noisy, loosely structured or open-air classrooms can be very frustrating for a child with APD.
Auditory closure: This is when a child can't "fill in the gaps" of speech when it is more challenging. This can happen in a quieter situation but is more common when the speaker's voice is too fast or is muffled, making it hard for the child to make sense of the sounds and words.
Dichotic listening: This is when a child has trouble understanding competing, meaningful speech that happens at the same time. For example, if a teacher is talking on one side of the child and another student is talking on the other side, the child with APD cannot understand the speech of one or both of the speakers.
Temporal processing: This is the timing of a child's processing system, which helps them recognize differences in speech sounds (such as mat versus pat). It also helps them understand pitch and intonation (for example, asking a question instead of giving a command), understand riddles and humor, and make inferences.
Binaural interaction: This is the ability to know which side speech or sounds are coming from, and to localize sound in a room. Although less common, this problem happens in children with a history of brain trauma or seizure disorders.
What causes Auditory Processing Disorder?
It's not completely understood what exactly causes APD. However, there are some potential causes or risk factors that have been identified.
These can include:
delays or problems with the development of the area of the brain that processes sounds
genetics
neurological changes related to aging
neurological damage that occurs due to things such as degenerative diseases like multiple sclerosis, an infection like meningitis, or a head injury
recurring ear infections (otitis media)
problems during or shortly after birth, including lack of oxygen to the brain, low birth weight, and jaundice
Evidence also suggests that children with head trauma, lead poisoning, seizure disorder, or chronic ear infections are more at risk. Sometimes, there can be more than one cause.
How is a child with CAPD treated?
Appropriate treatment and modifications can help improve attention skills, speech perception, eye contact, and reduce listening difficulties and listening fatigue.
The audiologist will also recommend a therapy treatment plan to match the severity and specific CAPD issues that the child is experiencing. There are numerous trainings that focus on specific deficits experienced by children with CAPD. These include:
Those with auditory closure challenges have trouble filling in what they do not hear. Their training consists of vocabulary building, using silly sentences or wrong words and learning to recognize degraded words in context.
Other kids must be taught to interpret, organize and integrate information, discriminate differences in frequency, follow directions, sequence properly, and detect gaps in sentences. They learn by replicating rhythms, reading aloud, and playing electronic games that encourage fast responses.
Binaural separation rehabilitation trains children to pay attention to what each or both ears are hearing by listening to words, digits, and messages in the presence of background noise and distractions.
Figure-ground activities train kids to recognize words and differentiate them from background noise. Activities may include noise-desensitization training to obliterate background noise interference, and listening to directives in a background of increasing noise.
Some children must also be taught to distinguish sound sources by identifying the source of the sound while a clinician moves around the room.
Another form of rehabilitation trains the brain to integrate auditory information across brain hemispheres by carrying out directives that arrive at the brain from both ears. For example, children will learn to verbally identify tones, sounds, or phonemes through tactile cues of objects in the left hand while describing or drawing a picture with the right hand.
Children might also need training in the following deficit areas: auditory attention (maintaining focus over a period of time for an intended purpose); auditory cohesion (interpreting, organizing, and synthesizing auditory information on a higher-order level of functioning, such as listening comprehension, categorization or discerning the main idea); and auditory latency (responding without delay to auditory input; for example, being able to process an entire sentence without missing the beginning or the end and being able to understand rapid speech).
What else can be done to assist children with CAPD?
In children with severe CAPD and especially where the audiologist determines that the child requires more assistance than just remedial therapy, it may prudent to assess the child's regular environments to see if this can be adjusted to help the child.
Classroom Modifications. These aim to eliminate noise and distractions in learning environments while enhancing important sounds and signals.
The most widely recommended modification is a sound field FM amplification system, which provides uniform amplification throughout the classroom, regardless of the position of the teacher or students. It consists of a microphone and transmitter worn by the teacher, which amplifies her voice and improves the sound-to-noise ratio of the listening environment.
Personal FM systems, with a student wearing an earpiece and the teacher wearing a headpiece microphone, are even more effective in improving the sound-to-noise ratio and making it easier for a student not to miss anything.
Other changes in the school environment and in teachers' behaviors can have a beneficial impact as well. These include putting rubber tips or tennis balls on chair legs, keeping doors closed, using carpeting or rugs on floors and curtains or drapes on windows, and installing acoustic tiles to soundproof ceilings and walls.
It also helps for students to be given preferential seating, have access to a quiet study area free from distractions, and for teachers to speak slowly, use visual models, and get a child's attention by touching his shoulder or saying his name.
recorded lessons for later review
Parent's assistance.
Since you spend the most amount of time with you child, some minor adjustments to your behaviour will greatly assist your child in their overall improvement. Try the following:
Most importantly be patient.
Have your child look at you when you speak. This helps give your child visual clues to "fill in the gaps" of missing speech information.
Use strategies like "chunking," which means giving your child simple verbal directions with less words, a key word to remember, and fewer steps.
Speak at a slightly slower rate with a clear voice. Louder does not always help.
Ask your child to repeat the directions back to you to ensure they understand.
For directions to be completed later, writing notes, keeping a chore chart or list, using calendars with visual symbols, and maintaining routines can help.
Many kids with CAPD find using close captions on TV and computer programs helpful.
Encourage kids to advocate for themselves. Telling adults when listening is hard for them can help. But shy kids might need to use agreed-upon visual cards or signals for coaches, parents, and teachers.
Most important, remind your child that there's nothing to be ashamed of. We all learn in different ways. Be patient. This is hard for your child and takes time. Your child wants to do well, and needs patience, love, and understanding while they work toward success.
Home Modifications. It is also important for noise levels and distractions to be reduced at home.
Lack of proper insulation can make for a poor study area with increased distractions. Carpets and rugs can help reduce the overall noise level at home.
Children should work in an area without a telephone, siblings, or other distractions. Some children may need to wear earplugs; others may need tutoring or "coaching."
Coping Strategies. Children with CAPD should be taught self-advocacy skills.
If children cannot hear properly, they must become comfortable asking parents or teachers for help.
Some kids benefit from pre-teaching vocabulary words so they'll know the words and concepts when they hear them used in upcoming lessons.
Other helpful strategies include getting notes from an organized buddy, using a tape recorder with reduced-speed playback, and learning to visualize auditory information through a particular reading or spelling program.      
Dyslexia is a type of learning disorder that's characterized by having trouble with reading.
This trouble includes difficulty with such things as:
identifying words
matching speech sounds with letters and words
understanding what you've read
translating written words into speech
Dyslexia is similar to CAPD in that people with dyslexia have trouble processing information.
However, instead of affecting the part of the brain that processes sounds, dyslexia affects the part of the brain that processes language.
Like with CAPD, individuals with dyslexia can also have trouble with learning activities, particularly those activities that involve reading, writing, or spelling.
CAPD vs Autism Spectrum Disorder (ASD)
ASD is a type of developmental disorder that affects both a person's behavior and ability to communicate.
Symptoms of ASD fall into two categories:
trouble communicating or interacting with others
performing repetitive behaviors and having very restricted, specific interests
ASD can vary greatly between individuals — both in the specific symptoms that are present as well as their severity. The condition can affect a variety of different processes, including responding to sounds or spoken language.
However, a person with ASD who has trouble processing or understanding sounds from their environment doesn't necessarily have CAPD. This symptom can instead be due to the global effects of ASD as opposed to a hearing condition like CAPD.
Nishara Mooruth conducts the CAPD test. This is a world-wide recognized and accepted test for CAPD.
Nishara Mooruth has also received the appropriate training in the execution of the test.
Following an assessment session and an assessment report, a recommended therapy plan will be shared. This therapy plan will explain the suggested solution to follow to assist the child in overcoming the CAPD problem.
A great source of learning is the ABCmouse on-line learning program for kids. The one great aspect of this program is that the program provides progress reports which can be monitored for improvement in the child's learning. Below is the link to a free 30 day trial. Hopefully you will not be disappointed. Once you try the product, it would be great to know your child's or your comments.